SD-WAN AS A SERVICE
SD-WAN as a Service enables partners to build cost effective, intelligent, multi-cloud, wide area networks, while retaining ownership and benefitting from additional consultancy and management revenue.
SD-WAN AS A SERVICE BENEFITS
Stream own and operate our own SD-WAN network using the Juniper Contrail platform and high availability SRX4100 hub service gateways, located within our diverse datacentre footprint.

Our SD-WAN platform enables partners to provide SD-WAN as a Service, reducing the capital expenditure required for individual SD-WAN hubs and Controllers per customer deployment.
MULTI TENANT
Stream's SD-WAN as a service delivers multi tenant access, this allows separate management of individual SD-WAN customer networks from a single interface, therefore reducing costs for individual controller deployments.
JUNIPER SRX AND NFX
Our platform supports Juniper's next gen SRX and NFX endpoint firewalls as well as the Juniper vSRX virtual firewall for cloud protection.
HIGH AVAILABILITY SD-WAN
The Stream SD-WAN service utilises Juniper's SRX4100 hub service gateways, located diversely with our core datacentre foot print. SD-WAN high availability is provided by using IPSEC-HA. Rather than having two gateways in a cluster, HA is delivered by scaling horizontally, with customers choosing between a diversely located primary and secondary termination HUB configured within the Contrail UI. Our investment in SD-WAN termination hubs reduces additional capex for customer deployment.
OUR CORE NETWORK
Stream own and operate a resilient fibre network using Juniper's MX104 and MX80 routers with Junipers EX Series switch infrastructure. Our network interconnects to all of the UK's leading full fibre providers, LLU carriers and mobile networks providing the UK's most connected network and choice of carriers.
ZERO TOUCH PROVISIONING
Our network supports Zero Touch provisioning enabling initial endpoint routing configuration to be deployed from our core, with Contrail enabling single pane control of your SD-WAN connections.
REDUCED CAPEX
With Stream partners can reduce SD-WAN capex as the controller and hub service gateway are provided on a cost per month basis. In addition Stream are able to provide the Juniper SRX and NFX on a monthly managed service basis.
Get Connected!

It will only take a minute
Contact one of our friendly SD-WAN experts to see how our SD-WAN as a Service can help your business!
SD-WAN BENEFITS
With more services moving to the cloud, building secure, agile networks to connect offices and remote workers to multi-cloud environments is challenging using traditional MPLS. SD-WAN delivers network flexibility, security, resilience and cost savings for customers.

Stream's Juniper Contrail SD-WAN as a Service, enables our partners to take a stepped approach to SD-WAN from a basic managed router, hybrid WAN, SD-WAN with security, SD-WAN with NFV to a fully converged SD-WAN solution.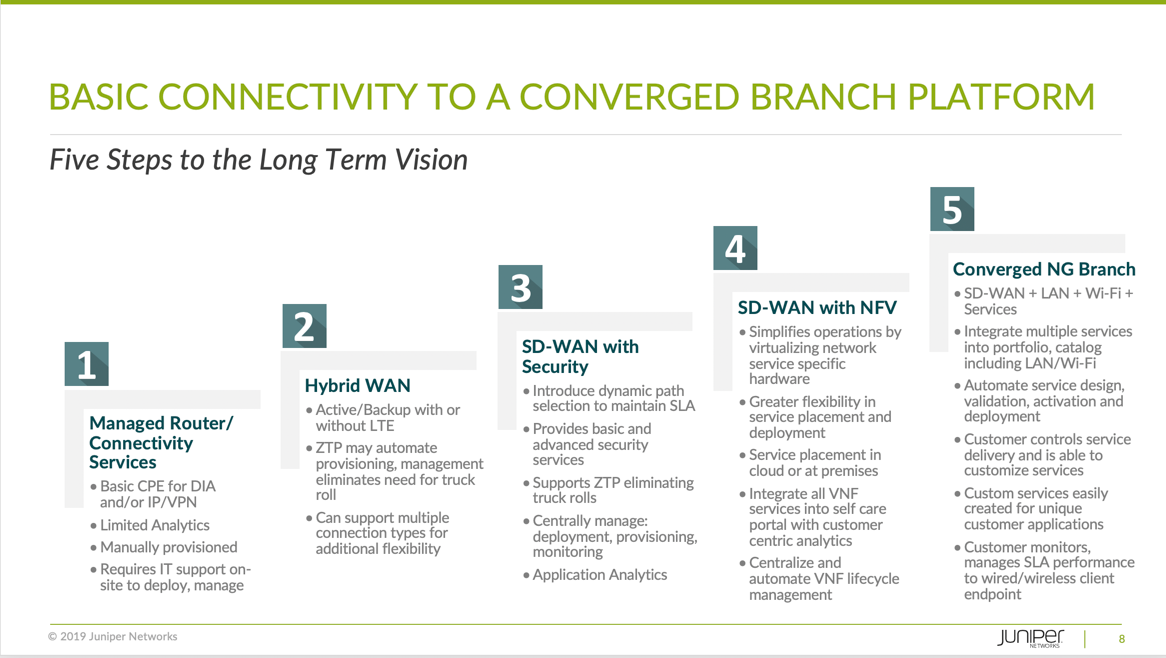 FLEXIBLE MULTI-CLOUD NETWORKS
As more organisations adopt multi-cloud strategies with data located in private and public clouds traditional MPLS networks become more expensive and less agile. SD-WAN allows for full adoption of multi-cloud providing secure intelligent networks where ever your data is located.
REDUCE COSTS
With SD-WAN you are no longer tied to a single provider and paying a premium for an MPLS network. SD-WAN enables deployment of cheaper broadband circuits with the private network element delivered as software overlay.
CENTRALISED MANAGEMENT
Manage your SD-WAN and all your wired and wireless LANs from one centralised controller
RESILIENCE
With SD-WAN partners can deploy active-passive hybrid WAN connections from diverse carriers with dynamic SD-WAN management and boost branch reliability with up to two clustered active-active CPEs and their uplinks.
CENTRALISED SECURITY POLICIES
Apply comprehensive security policy management with ease to users, applications, and tenants. SD-WAN also integrates easily with ZScaler for managed Internet breakout
FLEXIBLE NETWORKS
Create dynamic full- and partial-mesh topologies. With routing hub-and-spoke designs
APPLICATION AWARE ROUTING
Application-aware routing monitors your data links and performs automated optimal routing based on packet loss, latency, jitter and bandwidth ensuring your application meets key SLA"s
Looking for an alternative wholesale service?
We have it covered!
CONNECT WITH US
Contact us